Author Interview News Releases Masonic Numerology Some Historical Facts
Galleries Reader Questions Reviews
The Lion and the Covenant
by B. Victor Preston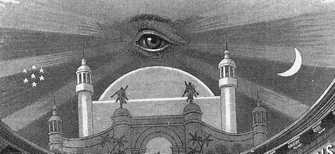 A "fictional" mystery thriller packed with explosive but carefully-researched historical fact. Join Tom Wilson and Kate Torrington on their great adventure on three continents. A startling new read.

Book Description: When his brother Andrew is murdered following a mysterious manuscript purchase, gifted languages student Tom Wilson and his archaeology & history buff girlfriend Kate Torrington are drawn into a race to find the truth about a fabled, long-lost golden artefact. But is it really missing? Startling discoveries begins to reveal hitherto concealed history, and the "enigma of the ages" begins to unravel as the pair follows clues meant only for the highest orders of Freemasons.

Others too are in hot pursuit of this age-old "royal secret", and Tom and Kate's search faces mortal danger from intelligence agencies, religious zealots and fanatical terrorists. Backed by impeccable research, this compelling mystery thriller is a sensational new read that will also startle many readers with its astounding, factual revelations. Prepare to learn more than you ever suspected…

Disappointed by the letdown at the end of "The Lost Symbol"?

THEN GO BEYOND DAN BROWN AND THEN SOME

Did Dan Brown pull his punches and only regurgitate the "official line"? Does this novel contain the greatest secrets of Freemasonry? Many will say YES after reading it.

BUY THE LION AND THE COVENANT AND LEARN MUCH MORE.

A great gift as a book present
or buy it for yourself to gain surprising insights, and astonishing conversation topics
NOW available at www.Amazon.com (US $19.95, plus postage)
The Lion and the Covenant 2009
or buy a digital version (e-book, PDF format) for only USD $9.50 here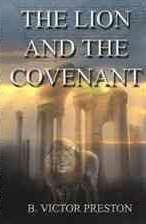 © B. Victor Preston 2009
length: 530 pages
Also available at:
https://www.createspace.com/3376117
This book may appeal to:
* Freemasons & anti-Masons alike, plus all those who wonder about Masonic secrets
* Christians, Muslims, Jews & Hindus - in fact followers of any religion, and agnostics too
* Those interested in: history and archaeology * comparative religion and philosophy * spectacular secrets and the great unknowns * British royalty * Anyone who is curious about the past *
* Those who like thoughtful mystery thrillers and the following of clues
* Those who like a bit of romance and real human relationships in their reading

* PLUS people from countries or regions that play a role in this book, including Australia * England, Scotland & Wales * Egypt and the Middle East * Israel * Ethiopia * India * Japan * Portugal, * Uzbekistan * the USA *
The Lion and the Covenant will surprise you.
Pirated Copies
At least five pirated versions of this book are circulating on the Internet (at last count). Please be aware that these are all illegal, and if you download one of these so-called "free" copies then you are stealing, pure and simple. Such downloads are criminal acts and are traceable. Would you steal from a store? It's no different, and civil and criminal penalties apply equally.
The legitimate e-book version costs only $9.50. If you can't afford even that, please ask your local library to obtain a legal copy that you can borrow. With new software, you can even borrow a digital edition (e-book) on the Web from a library where you are a registered borrower.
Media enquiries? Contact this email

Publisher enquiries? Contact this email

Material provided courtesy of the author, who holds all copyright to the intellectual property contained herein. All rights reserved.

The Lion and the Covenant 2009

*******